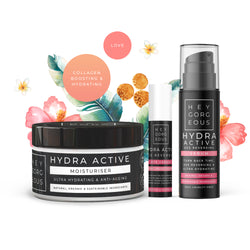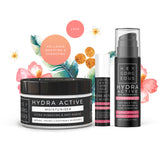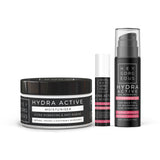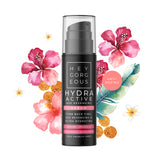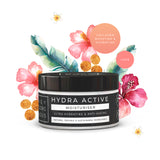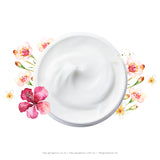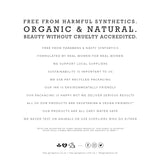 Hey Gorgeous
The Hydra Active Age Reversing Skincare Kit
Everything you need for younger-looking skin is right here! 
Why use me:
The skincare industry is abuzz with trendy ingredients, promising a miracle fix for this or that and then often disappoints. Hyaluronic acid is NOT one of those ingredients. Quite the contrary, it's one of the most extraordinarily beneficial ingredients for all skin types.
Simply put, hyaluronic acid has powerful anti-ageing properties and it is also one of the premier hydrating ingredients for skin, even for oily or breakout-prone skin.
So, just how does this superstar ingredient work to deliver supple, healthy-looking, and less-lined skin? The answer is based on the science of skin and is truly remarkable.
'The Magic Of Science
This science-based magic lies in hyaluronic acid's ability to replenish moisture, and we are talking a lot of moisture! .003g of hyaluronic acid can hold up to six litres of water. Astonishing don't you think!  
Hyaluronic acid's moisture-binding characteristic is exceptionally important when it comes to skin ageing. One of the qualities of youthful skin is its ability to hold water and retain a balanced amount of moisture. As we age, our skin loses this ability to maintain this vital, plumping moisture as well as it once did, resulting in a loss of firmness, pliability, and a decreased appearance of plumpness and suppleness.
Hyaluronic acid can enhance moisture content beyond comparison with anything else, and at the same time revitalise skin's outer layers so they look and feel softer, smoother, and, especially, radiantly hydrated! That's how it instantly improves the appearance of fine lines and wrinkles.
This fab kit includes:
Hydra Active Serum:
A potent, extraordinary blend of antioxidants in a feather-light serum that gives skin a brighter, hydrated appearance while resisting environmental stress, promoting firmer-looking skin, and improving the appearance of wrinkles.
Anti-Aging, Enlarged Pores, Wrinkles
Dry, Normal to Oily Skin; Combination Skin
Essential for improving visible signs of aging
Antioxidant complex visibly brightens and refines
Lightweight hydrating serum
Use twice daily after cleansing, toning, and exfoliating
Hydra Active Moisturiser:
This luxurious hyaluronic acid moisturiser replenishes moisture content in skin for a plump, supple, and noticeably smoother appearance.
Anti-Aging, Wrinkles
For All Skin Types
Revives dehydrated, dull skin & improves the appearance of fine lines & wrinkles
Hyaluronic acid infuses skin with long-lasting moisture
Use mornings and evenings after your serum.
Hydra Active Eye Cream:
This easy to apply eye serum deeply hydrates and brightens with a powerful cocktail of hyaluronic acid, peptides and vitamins.

•  Plumps the skin, and stimulates collagen production,
•  Reduces dark circles
•  Minimises fine lines and wrinkles
•  Hydrates and nourishes.
These 3 products are formulated to work harmoniously and effectively on all skin types.
Sizes:
Hydra Active Serum 30ml
Hydra Active Moisturiser 100g
Hydra Active Eye Serum 10ml
Please note: 
All of our natural & organic products are lovingly made by hand. This means that occasionally you may notice slight colour variances when comparing to our product pictures.
Our PET recycled packaging may differ to what is displayed here, depending on our suppliers, but sizes will always remain constant.
Finally, we're improving on our formulas! Our website is up to date with the latest ingredient lists, but please note that our labels are a work in progress. If you're uncertain, please don't hesitate to get in contact.