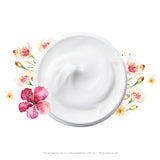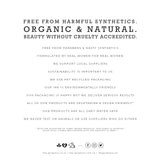 Hey Gorgeous
Wrinkle Reverse Lip Treatment
EXTRA FIRMING LIP TREATMENT 
Wrinkle Reverse Lip Treatment is a nourishing and smoothing formulation to treat perioral wrinkles or lip wrinkles that form above the top lip.
This little pot will sort out fine lines and wrinkles to give the area a more youthful appearance. Used daily, the balm will plump lips, soften them and repair dryness.
WHY WE LOVE IT:
This powerful skin-transforming treatment helps slow the visible signs of ageing with a blend of "youth-recruiting" ingredients that provide dramatic results in just four weeks or less of targeted applications. This potent complex strengthens skin to help repair the appearance of lines and wrinkles while reversing the look of crepey, fragile skin for a firmer more youthful appearance.
With liquorice root and Vitamin C, this lovely lip cream will also help reduce pigmentation caused by waxing or sun damage. 
RESULTS:
Firm, more contoured lip area
Reduction of lines and wrinkles.
Strengthens skin cells to promote a youthful appearance.
SUPERFOODS:
Almond Oil. Aloe. Green Tea Extract.
INGREDIENTS:
*Almond Oil *Organic Coconut Oil, *Grapeseed Oil, *Aloe Vera, *Green Tea Extract, *Arnica oil, *Hyaluronic Acid. *Fruit Enzymes, *Evening Primrose, *Vitamin C *Liquorice Root *Vitamin E *Rose Otto, *Rose Geranium essential oils 
This product does not require refrigeration. To extend the potency and preserve the fresh ingredients store in a cool room away from direct sunlight.
RECOMMENDED APPLICATION:
Apply mornings and evenings to cleansed skin. For accelerated results, use with our Vitamin C serum. 
Size: 50ml
Please note:
All of our natural & organic products are lovingly made by hand. This means that occasionally you may notice slight colour variances when comparing to our product pictures.
Our PET recycled packaging may differ to what is displayed here, depending on our suppliers, but sizes will always remain constant.
Finally, we're improving on our formulas! Our website is up to date with the latest ingredient lists, but please note that our labels are a work in progress. If you're uncertain, please don't hesitate to get in contact.