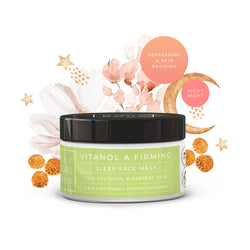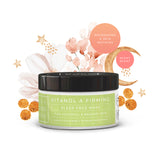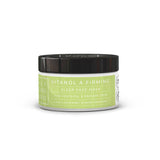 Hey Gorgeous
Vitanol A Firming Sleep Face Mask
Restore, Revitalise, Replenish your skin whilst you sleep. 
Cleanser, toner, serum, moisturiser, repeat.  If your nighttime skincare routine is starting to feel, well, routine, it might be time to experiment with a new step — one that requires zero extra effort and is easy enough to do in your sleep. Actually with this fabulous Sleeping Mask, that's exactly the point. 
Though they share a common category, sleep masks are different from typical face masks in almost every way. Regular face masks can serve to lightly peel damaged epidermis, hydrate, and calm down irritation and are applied for 15 to 20 minutes, whereas sleeping masks are applied for long periods of time and are designed to provide longer, more substantial care. 
This effective sleeping mask is formulated with Vitanol, a natural version of Vitamin A, which provides the same incredible skin care benefits as retinol, without any of the drying/skin sensitivity side effects. 
Vitamin A is a gold-standard ingredient in skin care because it alters the behavior of aged cells so they act in a more youthful manner. It smooths and refines skin's texture, enhances skin radiance and treats aging. 
When Vitamin A is incorporated into age-preventive skin care routines, it helps accelerate skin renewal, enhance collagen production and reduce the appearance of aging, uneven texture and age spots. 
Hyaluronic Acid draws and retains moisturiser in the skin, plumping up lines and wrinkles. When the skin is protected and hydrated, increased skin cell production can take place resulting in stronger, healthier skin cell renewal.
Results: 
Prevent wrinkles due to its minimizing effect, as well as smooth out existing fine lines and wrinkles.
Brighten dull skin by exfoliating at a cellular level, which results in brighter and smoother new skin.
Regulate oily skin and minimize breakouts.
Fade dark age spots, sun spots and hyper-pigmentation and evens skin tone. 
Plumps up the skin leaving it restored, relaxed and revitalised. 
SUPERFOODS:
Shea Butter. Jojoba. Prickly Pear Oil. Blueberry Extract. 
INGREDIENTS: 
Shea Butter, *Jojoba, *Squalane *Prickly Pear Oil, *Evening Primrose, *Blueberry Extract (Resveratrol). Vitanol A. Hyaluronate. L-ascorbic Acid. Grapefruit and Bergamot essential oils.
RECOMMENDED APPLICATION:
Apply a generous layer to cleansed skin. Gently pat sleep mask into the skin. Sweet dreams.
SIZE: 100g
All of our natural & organic products are lovingly made by hand. This means that occasionally you may notice a slight colour variance when comparing to our product pictures.
Our PET recycled packaging may differ to what is displayed here, depending on our suppliers, but sizes will always remain constant.
Our website is up to date with the latest ingredient lists, but please note that our labels are a work in progress. If you're uncertain, please don't hesitate to get in contact.