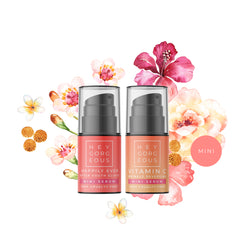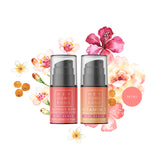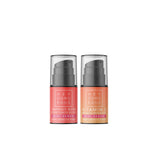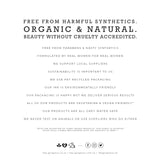 Hey Gorgeous
Vitamin C & Happily Ever After Serum Mini Combo
Anti-oxidant Repair / All Skins
WHY YOU'LL LOVE IT
RESULTS:
Reverse free-radical damage

Stimulates collagen & elastin

Increases skin elasticity

Helps to reduce sun damage

Lightens hyperpigmentation



VITAMIN C SERUM INGREDIENTS:
*Antioxidant Micro-Clustered Water * Squalane * 22% L-Ascorbic/MAP 
HAPPILY EVER AFTER YOUTH ELIXIR SERUM INGREDIENTS:
* Grape Seed Oil, *Jojoba, *Baobab Oil,  *Argan Oil, * Pumpkin Seed Oil,  *Evening Primrose Flower Oil * Rosehip Seed Oil, *Rose Absolute *Rose Otto *Frankincense *Neroli *Calendula.



SKIN TYPES:
All skin types including sensitive skin. 
SIZE: 
30ml
RECOMMENDED USAGE:
This serum is a very light watery consistency- the reason for this is so that the efficacy is not diluted. L-Ascorbic acid can lose efficacy very quickly when formulated in heavier creams/oils/gels. The formulation of this serum allows it to penetrate quickly into the skin for improved absorption and maximum benefit. 
Dispense a dropper full into the palm of your hand. Quickly rub your palms together and pat your hands onto your face - wipe over and it will absorb quickly into the skin. For accelerated results, use with Vitamin C Moisturiser. 
This product does not require refrigeration. To extend the potency and preserve the fresh ingredients store in a cool room away from direct sunlight.
Please note:
All of our natural & organic products are lovingly made by hand. This means that occasionally you may notice slight colour variances when comparing to our product pictures.
Our PET recycled packaging may differ to what is displayed here, depending on our suppliers, but sizes will always remain constant.
Finally, we're improving on our formulas! Our website is up to date with the latest ingredient lists, but please note that our labels are a work in progress. If you're uncertain, please don't hesitate to get in contact.