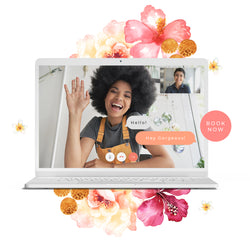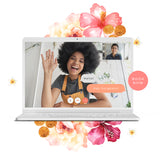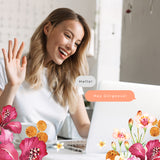 Hey Gorgeous
Virtual Skincare Consultation
We know how tricky it can be trying to find the perfect products for your specific skin goals. There's an overwhelming amount of choice out there with loads of (often conflicting!) information. 

Our Virtual Skin Care Consultations are tailormade just for you - we make the experience of curating the perfect skincare routine for exactly what you need warm, friendly, and informative. Book a half-hour virtual consultation with one of our expert staff who will help you save time, money, and frustration by finally getting the right daily skincare routine that delivers the results you've been looking for.
How it works:
STEP 1: DISCUSS YOUR TOP SKIN CONCERNS AND GOALS
We will begin by chatting about your skin, your concerns and your goals. W through your current skincare routine, what's working for you and what's not. 

STEP 2: SKIN ANALYSIS
One of our on-the-ball skincare consultants will evaluate the current state of your skin. This sounds intimidating but we promise, it's not. Our consultations are confidential, comfortable and fun. Imagine your bestie is a skincare expert...? Exactly this :)

STEP 3: REVIEW OF YOUR CURRENT PRODUCTS
Bring your current skincare products to your video appointment. Based on your needs, we'll provide an evaluation of your current skincare regimen, and make suggestions on what you should keep or toss.

STEP 4: YOUR CUSTOMISED SKINCARE ROUTINE
Together we'll create a customised at-home skincare routine that truly works for YOU. Your custom routine will come with step-by-step instructions to ensure you have everything you need to help you achieve the healthy, glowing complexion you've always wanted.

STEP 5: FOLLOW UP 
We will schedule a follow up consultation to review your new daily skincare routine results.
Book your appointment today. It's R150. This will be refunded against your purchase price should you go ahead with the product recommendations.