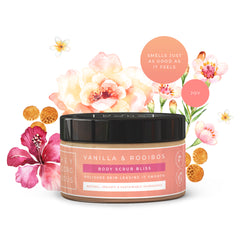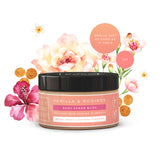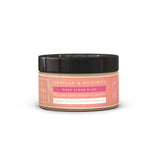 Hey Gorgeous
Vanilla & Rooibos Body Scrub Bliss
Why Use Me?
If you're getting the recommended eight hours of sleep per night and eating well and you still aren't seeing a youthful glow to your skin, exfoliation may be the missing piece of your regimen. Exfoliation removes dead skin cells and helps to smooth your skin.
Our gorgeous Vanilla & Rooibos Body Scrub not only polishes off old skin cells to reveal fresh fabulous skin, but the oils and essential oils in this formula nourish and moisturise too leaving it glowing with a subtle but oh-so-irresistible scent of fresh vanilla.
Made With:
Sugar, Grapeseed, Apricot Kernel, Olive Oil, Jojoba and Essential Oils.
Size:
200g.
How To Use It:
Apply to a sponge or face cloth and then onto damp skin in upward sweeping motions. Rinse off and feel fabulous.