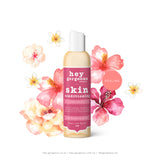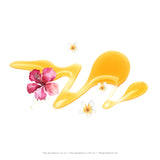 Hey Gorgeous
Skin Conditioning Healing Oil
Why Use Me?
Our gorgeous Skin Conditioning Healing Oil is naturally preserved and naturally scented with pure plant essences that encourage micro circulation and formation of healthy tissue. It has a light and pleasant aroma of fresh flowers. 
Made With:
Jojoba, Rice Bran Oil, Apricot Kernel, Peach Kernel Oil, Rosehip Oil, Grapeseed, Vitamin E, Rosemary, Clary Sage, Fennel, Ylang Ylang, Patchouli essential oils.
Size:
125mls. 
Why It Works:
The main ingredient in this fab serum is Jojoba Oil which is renowned for its unique benefits to skin, hair and scalp. Jojoba balances oil production and can help unclog pores as well as minimise their appearance. Silky, nutrient-rich oils like Apricot kernel and Rice Bran oils are also blending with precious antioxidants like naturally derived Vitamin E and C help heal and repair the skin. It works very effectively on minimising scars, marks and blemishes.
How To Use It:
Apply a few drop to clean dry skin where desired. Can also be used as a hair treatment. Comb through wet hair, leave for a few minutes, rinse thoroughly and dry as usual.
"I have been using your skin conditioning serum on the scar I have from a recent surgery. Even my doctor is impressed at how well it is healing. Gets a thumbs up from me."
- Patricia Morris, Irene.
We Recommend:
Also try:
Stretch Mark Healing Oil
Complement With:
Coconut Body Soufflé
Mustard & Winter Green Bath Soak