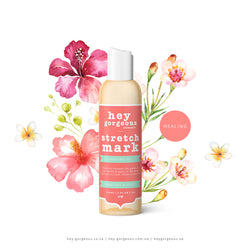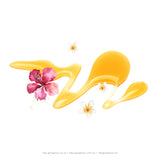 Hey Gorgeous
Stretch Mark Healing Oil
Why Use Me?
Natural and organic skin care at its best! Stretch Mark Oil is a perfect blend of essential oils and natural products good for elasticity and stretch mark reduction, collagen production and firming skin. Regular use of this fabulous oil will help reduce the appearance of stretch marks and condition the skin to help prevent more from occurring.
Made With:
Rosehip Seed OIl, Jojoba oil, Grape Seed oil, Safflower Oil,  Coconut Oil, Vitamin E, Vitamin A, Grapefruit essential oil, Juniper, Rosemary and Clary Sage.
Size:
125mls.
How To Use It:
Massage well into affected areas.
"Wow! At last a product that really does work to reduce the appearance of stretch marks. I could see the difference in few weeks and now a weeks later, the marks are definitely fading! Thanks HG!"
- Beatrice Mthembu, Attridgeville.
We Recommend:
Also try:
Skin Conditioning Serum
Complement With:
Coconut Body Soufflé
French Roast & Vanilla Bean Body Scrub Bliss