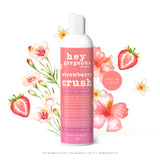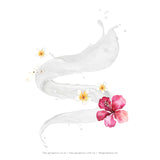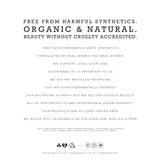 Hey Gorgeous
Strawberry Crush Shampoo
Why Use Me?
Regular shampooing might keep hair squeaky clean but it also tends to strip hair of its natural protective oils. Brushing, blow-drying and adverse weather, meanwhile, can damage the hair's outer surface.
Each hair is covered in tiny cells which look a bit like fish scales. Damage causes these to stand out which makes the hair look dull, rough and out of condition. Regular use of this gorgeous shampoo will add lustre, shine and gloss to your hair AND it smells like sunshine and strawberries. What more could a girl ask for?


Made With:
Distilled Water, Jojoba, Vit B5, SLSA, Botanical Infusions & Essential Oils.
Size: 250ml.
How To Use It:
Apply to wet hair and gently massage the hair and scalp. Rinse with lukewarm water, repeat. If you have time, leave on for a few minutes for an intensive treatment.
Please note:
All of our natural & organic products are lovingly made by hand. This means that occasionally you may notice slight colour variances when comparing to our product pictures.
Our PET recycled packaging may differ to what is displayed here, depending on our suppliers, but sizes will always remain constant.
Finally, we're improving on our formulas! Our website is up to date with the latest ingredient lists, but please note that our labels are a work in progress. If you're uncertain, please don't hesitate to get in contact.