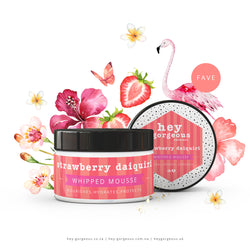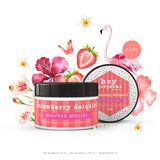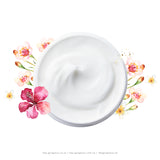 Hey Gorgeous
Strawberry Daiquiri Whipped Mousse
Why Use Me?
Quench and nourish thirsty skin with this Gorgeous Whipped Body Mousse. Made with organic cold pressed oils and skin loving butters, it melts into your skin on contact leaving it soft, supple and hydrated, with a delicate aroma of crushed strawberries and vanilla. 
Enjoy with the Strawberry Daiquiri Body scrub for best results
Made With:
Shea & Cocoa Butters, Grapeseed Oil, Coconut Oil, Jojoba, Plant Derived Colouring & Essential Oils.
Size:
200g.
How To Use It:
Spread this gorgeous whipped body mousse generously over clean, dry skin (preferably after a shower or bath, or any time you feel the urge). Prepare yourself for admiring glances :) 
We Recommend:
Also try:
Piña Colada Whipped Mousse
Complement With:
Strawberry Daiquiri Body Scrub Bliss