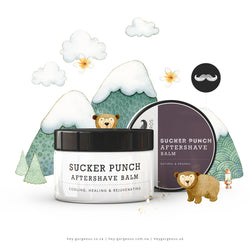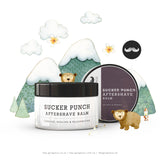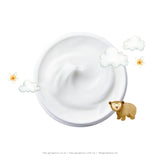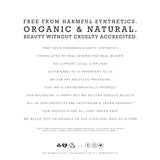 Hey Gorgeous
HG For Bros Sucker Punch After Shave Balm
Why Use Me?
The great thing about us shaving is that we are in fact exfoliating the skin. Often the downside is irritated, sensitive skin and uncomfortable regrowth. Say goodbye to irritated skin after shaving with the soothing After Shave Balm. We have ensured that it is non-greasy and absorbs quickly. 
Made With:
Organic Coconut Oil, Shea butter, Jojoba, Aloe Gel, Vitamin E, Black Willowbark Extract, Rosehip, Evening Primrose, Chamomile and Peppermint Essential oils.
Size: 100g.
Why It Works:
Organic Aloe, Coconut & Jojoba Oils soothe and moisturise naturally. Not only does it smell fantastic, but it will protect and heal your skin, leaving it looking and feeling great. 
"Ok, I have now really seen everything. My husband is not one to get excited over "beauty" products, typical behaviour for the men in our lives, right ladies? Well NOT when it comes to the products of HG! He is loving the Honey and Oatmeal scrub, Coconut soufflé and the Aftershave balm that I ordered for him. And I must say that his skin feels great and he smells good enough to EAT :]"
- Martie Lightley, Middleburg.
Please note:
All of our natural & organic products are lovingly made by hand. This means that occasionally you may notice slight colour variances when comparing to our product pictures.
Our PET recycled packaging may differ to what is displayed here, depending on our suppliers, but sizes will always remain constant.
Finally, we're improving on our formulas! Our website is up to date with the latest ingredient lists, but please note that our labels are a work in progress. If you're uncertain, please don't hesitate to get in contact.