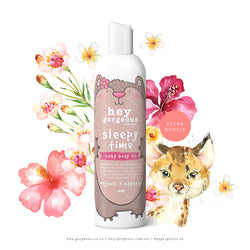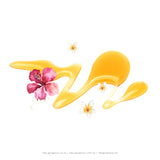 Hey Gorgeous
Sleepy Time Pure & Natural Baby Body Oil
Why Use Me?
Sleepy Time Baby Body Oil is a natural massage oil for use after your baby is 2 months old. A luxurious base of soft apricot kernel, rosehip seed and evening primrose oils keep the skin soft and protected. Calendula macerated oil, chamomile, lavender and cedar soothe irritated skin and calms inflammation. Wonderfully soothing to aid restful sleep.
Made With:
Apricot Kernel, Rosehip Seed, Thistle, Olive Oil and Essential Oils.
Size:
250mls.
How To Use It:
After bath time, warm a few drops of this between the palms of your hands and massage your little one to help ease sleeplessness and keep skin silky soft.
"Love this product so much! Not only does it work beautifully, but also, the fact that it is free from any harmful chemicals makes it even better!"
- Justine Thomas, Grahamstown.