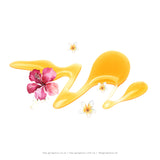 Hey Gorgeous
Skin Firming Miracle Oil
Why Use Me?
Firmer, softer skin in just 10 days? You bet! Our gorgeous Skin Firming Body Oil firms and nourishes the skin leaving it softer, smoother and noticeably firmer in 10 days. Continued use will show a marked improvement in the appearance of stretchmarks, scars and blemishes. It absorbs quickly into the skin and works effectively by penetrating into the layers of the skin to heal and improve skin tone, texture and quality. 
Made With:
Macadamia Nut Oil, Coconut Oil, Avocado Oil, Grapeseedwith a gorgeous blend of metabolic essential oils that include Grapefruit, Helichrysum, Lavender, Myrrh
Size:
125mls
Why It Works:
Macadamia and Avocado Oils are rich in essential amino fatty acids which play a vital role in skin cell regeneration. This gorgeous oil penetrates into the layers of the skin providing high levels of selenium, zinc and heart-healthy fatty acids that trigger your body to burn fat more efficiently. 
Coconut oil and a blend of carefully selected essential oils, known for their skin healing properties, tone and condition the skin leaving it softer, firmer and healthy. This product received a 10/10 from our tester panel who all used the product over a 6 week period. Lovely stuff! 
How To Use It:
Apply to damp or dry skin by massaging gently on the areas where it is most required. For best results used twice a day.