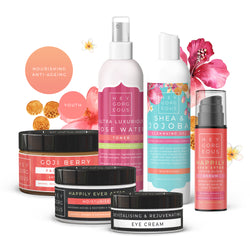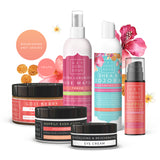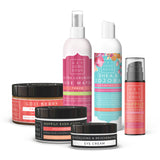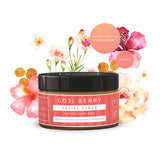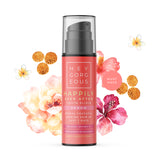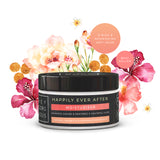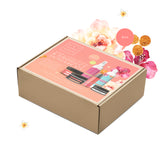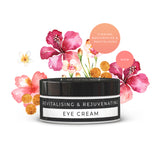 Hey Gorgeous
Happily Ever After 6 Product Kit
Our gorgeous Happily Ever After Complete Skin Care Kit is a must for for those who are serious about taking care of their skin.  These products are formulated to work in harmony to exfoliate, tone, plump up lines and wrinkles, feed the skin with the correct essential fatty acids and moisturise, helping it to stay youthful and radiant.  
This is why it is so effective:
Goji Berry Facial Scrub 200g.

Every minute of the day your skin cells are renewing themselves. Skin cells die and and cling to the surface of your skin. Your skin is also exposed to environmental influences and free radicals all day, along with bacteria, makeup and grime. Now..when you cleanse your face, you remove some of these elements, but not all. They all collect on your skin leaving it looking dull, old and tired. When you apply your products, nearly a 3rd of them are wasted by being unable to penetrate into the skin because of this.

Goji Berry facial scrub polishes off these impurities, dead skin cells and bacteria, leaving your face instantly smoother, brighter and more radiant. The oils in the polish, nourish and feed your skin leaving it fresh and healthy.

Shea & Jojoba Cleanser 250ml.
is formulated to give you fresh, healthy and baby-soft skin. The silky blend of antibacterial botanical oils in a base of moisturising shea butter and jojoba will cleanse away dirt, makeup and impurities, without drying or irritating your skin. Say goodbye to dull skin and hello to Hey Gorgeous – an exciting natural way to nurture your naturally beautiful self.


Rosewater Toner 250ml.
This gorgeous facial toner is incredibly gentle and wonderful for dry and sensitive skin types. Our Rosewater Toner provides your skin with all of these essential ingredients to look younger, fresher, and smoother, right after cleansing and throughout the day.


Happily Ever After Anti-Ageing Serum (30ml).

Happily Ever After Serum is a nourishing blend of Organic plant oils which are packed full of vitamins and essential fatty acids that will help to tone, lift and brighten the complexion. Perfect for all skin types especially dry skin with fine lines and wrinkles. It is very light and easily absorbed. Argan oil is a very effective anti-ageing oil because of its high levels of vitamin E which neutralises free radical damage. It plumps up wrinkles by restoring the skin's water lipid layer and it has an anti-inflammatory action which helps to reduce dark circles under the eyes whilst toning and softening the skin. Evening Primrose and Rosehip increase the skins ability to absorb oxygen and speed up the turnover of new cells. The Essential Oils brighten and nourish the skin and cause the skin tissues to contract, tightening the pores.

Pumpkin Seed Oil has been added for extra benefit! It has a high zinc content which make it an excellent lifting oil for dry, mature and damaged skin. It is also high in omega 3, 6 & 9 and rich in Vitamin A.

Revitalising Eye Cream 50g.
Formulated with soothing Aloe, seaweed,  & Pro-Vitamin B5  this gorgeous eye cream is an innovative eye treatment created to instantly tighten and smooth fine lines and wrinkles. It repairs connective tissue, promotes cellular renewal, increases elasticity, enhances the formation of collagen, and fortifies the delicate under eye area and surrounding tissue, utilising superior bio-active and naturally sourced ingredients that provide immediate visible results while promoting the strengthening, repair and plumpness of the eye area over time.

Added benefit from Liquorice Root, Evening Primrose, Arnica, Pumpkin & Cranberry establish the lightening of pigmented spots and dark under eye circles and reduce under eye puffiness & inflammation, while imparting essential nutrients to enhance the effects of the cellular regeneration process.


Happily Ever After Moisturiser 100g.

Our Happily Ever After Anti-Ageing Moisturiser is a natural approach to anti ageing that will promote a natural radiance, giving a flawless texture to your skin while providing:

UV ray blocking.
Antibacterial properties.
Helping to maintain moisture levels.
Preventing dryness.
Renewing old and damaged skin cells.
Reduce pigmentation from blemishes and freckles.
Balance the skin's pH levels.
Natural balance of proteins and almost 25 amino acids.
Pore reduction.
Increasing the activities of some antioxidant enzymes.
So if your skin is showing signs of photo-damage, or looks tired and older than it should, these products are ideal.
Please note:
All of our natural & organic products are lovingly made by hand. This means that occasionally you may notice slight colour variances when comparing to our product pictures.
Our PET recycled packaging may differ to what is displayed here, depending on our suppliers, but sizes will always remain constant.
Finally, we're improving on our formulas! Our website is up to date with the latest ingredient lists, but please note that our labels are a work in progress. If you're uncertain, please don't hesitate to get in contact.