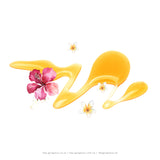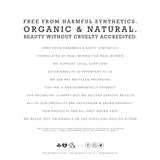 Hey Gorgeous
Satsuma & Grapefruit Cleansing Gel
REFRESHING CLEANSER. Brightening / All Skin Types.
This gentle daily cleanser is formulated for all skin types. Satsuma and Grapefruit Cleanser is purifying enough for combination/oily skin and gentle enough for sensitive/dry to mature skin.
WHY WE LOVE IT:
This cleanser can be used day or/and night in conjunction with other Hey Gorgeous super food facial care products. Grapefruit balances the skin, while Satsuma is anti-inflammatory and helps neutralise skin sensitivity. Liquorice Root also helps with inflammation and promotes skin brightening. Used daily, this cleanser helps to purify the skin, remove make-up and increases skin health and vibrancy. This cleanser does not contain any harsh detergents that strip away the natural oils from the skin.
RESULTS:
Hydrating and balancing for the skin
Anti-inflammatory helping neutralize skin sensitivity 
Helps with inflammation and promotes skin brightening and lightening
SUPERFOODS:
Grapefruit. Tumeric  Liquorice root.
INGREDIENTS:
Micro-Clustered Ionized Water, Aqueous Solution of *Grapefruit, Satsuma and Bergamot **Nettle,  *Decyl Glucoside plant-derived & GMO-free surfactant, *Licorice Root Extract, * Vitamin B-12, *Colloidal Oat Flour, Guar Gum, Xanthan Gum, Essential Oils of  Peppermint, Bergamot, Sweet Orange, Grapefruit and Tangerine.*Radish Root Ferment Filtrate (Natural Preservative System).

This product does not require refrigeration. To extend the potency and preserve the fresh ingredients store in a cool room away from direct sunlight.
SIZE: 250ml.
RECOMMENDED APPLICATION: 
Massage gently onto wet skin mornings and evenings. Rinse off with warm water and pat dry. For accelerated results follow with our Grapefruit Splash Toner.
Please note:
All of our natural & organic products are lovingly made by hand. This means that occasionally you may notice slight colour variances when comparing to our product pictures.
Our PET recycled packaging may differ to what is displayed here, depending on our suppliers, but sizes will always remain constant.
Finally, we're improving on our formulas! Our website is up to date with the latest ingredient lists, but please note that our labels are a work in progress. If you're uncertain, please don't hesitate to get in contact.