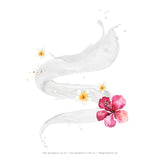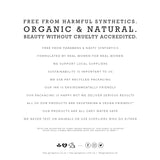 Hey Gorgeous
HG For Bros Sandalwood Cleanser
Why Use Me?
Our Sandalwood Cleanser is light, refreshing and leaves skin so soft and revitalised. Loaded with beneficial organic ingredients. Green tea extract is a great anti-oxidant and skin soother. Helps to rebalance your skin. You could also use this cleanser as an amazing shaving cream.
Available in unscented too. Great for all skin types: dry, acne, combination, oily, sensitive and mature.
Made With:
Distilled Water, Green Tea Extract, Olive Oil, Apricot Kernel Oil, Grape Seed Oil, Vitamin E,  Essential Oils of Sandalwood and Vanilla.
Size:
250mls.
Why It Works:
This creamy soap-free cleanser and shaving cream is high in vitamins A,C, and E plus green tea to balance and nourish. It is a gentle cleanser that effortlessly removes all traces of impurities.Green tea contains high amounts of polyphenols, highly effective antioxidants that have been shown to naturally slow the skins aging process and fight harmful environmental effects on the skin; also proven to reduce inflammation and soothe skin. Ideal for all skin types.
How To Use It:
To use as a cleanser: Use a cotton wool pad to apply to the skin. Rinse off and pat dry. Follow with After shave Balm or Moisturiser.
To use as a shaving cream: Apply a generous layer onto wet skin and shave as normal.
My husband is very fussy about what he puts on his skin. I bought this for him and since he has been using it (about a month now) his skin looks so much better! And I love the smells so he gets extra cuddles!
- Bonnie Wiser, Newlands.
Please note:
All of our natural & organic products are lovingly made by hand. This means that occasionally you may notice slight colour variances when comparing to our product pictures.
Our PET recycled packaging may differ to what is displayed here, depending on our suppliers, but sizes will always remain constant.
Finally, we're improving on our formulas! Our website is up to date with the latest ingredient lists, but please note that our labels are a work in progress. If you're uncertain, please don't hesitate to get in contact.