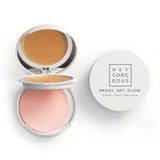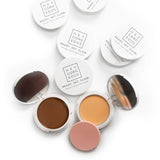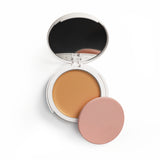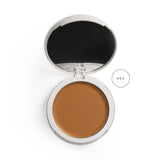 Hey Gorgeous
Ready Set Glow 2in1 Foundation and Powder
=This Gorgeous powder offers multi uses with seamless custom coverage.

Wear it as your foundation, or for that really elegant red carpet look,  wear it over it. Whether it's for full cover or touch ups, this little beauty delivers in spades!
The versatile formula is weightless so won't feel heavy on the skin. It's silky soft texture feels sensual on the skin and the coverage is long-lasting.
Added benefits:
Reduces the look of pores.
Controls oil and shine for up to 12 hours.
Provides a gorgeous natural glow
Waterproof.

How To Use:
Customise your coverage with a flip of the sponge. Use the sponge side for full coverage, and the velvety side for medium. Dampen the sponge for sheer coverage. For the ultimate matte finish, use a powder brush to sweep it over the skin as a setting powder.

How to find your perfect shade: 
Start by determining your skin's intensity tones (from Light – Dark) then choose the undertone. (Cool, warm, neutral).

How to determine your undertone:
Undertone is the way your bare skin looks and behaves. Which one sounds the most like you?
Cool undertones:
Bare skin has a rosy tone and burns easily in the sun.
Neutral undertones:
Bare skin is more even-toned, not too pink or golden.
Warm undertones:
Bare skin has a golden or olive tone and tans easily in the sun.