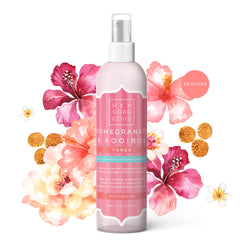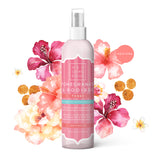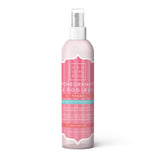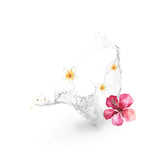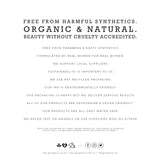 Hey Gorgeous
Pomegranate & Rooibos Toner
Why Use Me?
This wonderful toner contains active ingredient that hydrate tone and refresh the skin. Rooibos also attack free-radicals, the byproduct of normal cell functions and are the main culprit of ageing. pomegranate seed oil on the skin increases the production of collagen, preventing the breakdown of collagen fibres that could result in the appearance of wrinkles. Collagen fibres are responsible for making the skin smooth and supple. Therefore, using pomegranate seed oil can effectively slow down the formation of wrinkles and other marks related to ageing.
Made With:
Pomegranate Infused Rooibos Distillate , Rosemary (Rosmarinus Officinalis), Chamomile (Chamomilla Recutita)  & Patchouli (Pogostemon Cablin) Essential Oils.
Size:
250mls.
Why It Works:
By removing any final traces of dirt or cleanser.
Temporarily close pores.
Restoring the skin's pH.
And preparing your skin for moisturizer.
How To Use It:
While we love the ingredients in our Toners, it's not enough all by itself. A good daily skin care routine has three steps.
Cleanse to remove dirt & makeup. We recommend our Lavender Cleanser or Facial Oil Cleanser.
Use our Rose Water Toner to remove any leftover residue & prepare your skin for the last step.
Follow this with one of serums, specially formulated for your requirements then lock in all the goodness with the perfect moisturiser for your skin.
Please note:
Our products are meticulously made by hand. This means that occasionally you may notice slight colour variances when comparing to our product pictures.
Our PET recycled packaging may differ to what is displayed here, depending on our suppliers, but sizes will always remain constant.
SEE ALOE YOU COMPLETE SKINCARE KIT