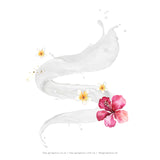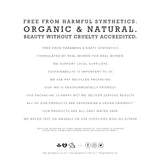 Hey Gorgeous
Peaches & Cream Conditioner
Why Use Me?
Fed up with flyaway frizz? Dry, damaged, lifeless hair getting you down? Well you are by no means alone. Millions of us are cursed with lank, lacklustre locks, or even the most uncontrollable curls!
Our fabulous Peaches & Cream Conditioner is just what you need. This amazing treatment helps hair retain moisture and proteins which means stronger, silkier and shinier hair. Unlike conventional conditioners, you'll need to use far less, and your hair will feel light, soft and silky smooth. 
Made With:
Distilled Water, Coconut Oil, Jojoba, Vitamin E, Peach Extract, Chamomile Essential Oil.
Size: 250mls
How To Use It:
After washing your hair with your favourite HG shampoo, apply conditioner generously. Focus on the ends, running your fingers through it for an even covering. Leave on for 2-5 minutes & rinse with luke warm water to close your hair follicles & seal the goodness in.
Please
 

note:

All of our natural & organic products are lovingly made by hand. This means that occasionally you may notice slight colour variances when comparing to our product pictures.

Our PET recycled packaging may differ to what is displayed here, depending on our suppliers, but sizes will always remain constant.

Finally, we're improving on our formulas! Our website is up to date with the latest ingredient lists, but please note that our labels are a work in progress. If you're uncertain, please don't hesitate to get in contact.