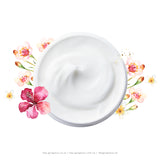 Hey Gorgeous
Passionfruit Crush Ultra Gentle Natural Sunscreen
SUITABLE FOR ALL SKIN TYPES/AGES PARTICULARLY YOUNG SKINS
Sunshine is good for us. It provides our bodies with Vitamin D, lifts our spirits, treats psoriasis, improves bone health and helps us sleep better. This does not mean baking in the sun until you look like a burnt crisp though! It's essential to cover-up. Commercial sunscreens have been a hot topic lately, guilty of containing harsh chemicals and being counterproductive in maintaining healthy skin not to mention the environmental impact ingredients like oxybenzone are having on our reefs and oceans.
Our Passionfruit Crush Ultra Gentle Natural Sunscreen provides:
97% organic ingredients and 100% natural ingredients so hydrating that it doubles as a great organic moisturiser.

Easy glide on formula makes it easy to apply to wriggly kids! 
Please note: Because natural sunscreen is ON the skin rather than in the skin, it is very important to re-apply often particularly if you are outdoors, active, swimming, perspiring, lying on a towel or lounger etc as the sunscreen can rub off.  Please err on the side of caution and reapply often especially if you are at the beach, around the pool, playing sport or in the sun. 
ACTIVE INGREDIENT:
Zinc Oxide 23%
INGREDIENTS: 
Organic Grapeseed Oil, Organic Green Tea, Organic Black Tea, Organic Hemp Seed Oil, Organic Cocoa Butter, Raw Shea Butter, All Natural Passionfruit extract. 
SIZE: 100g.
HOW TO USE IT:
Apply liberally 15 minutes before sun exposure. Reapply after 60 minutes of swimming or sweating, immediately after towel drying and at least every 2 hours.
IMPORTANT:
Please note:
All of our natural & organic products are lovingly made by hand. This means that occasionally you may notice slight colour variances when comparing to our product pictures.
Our PET recycled packaging may differ to what is displayed here, depending on our suppliers, but sizes will always remain constant.
Finally, we're improving on our labels.  Our website is up to date with the latest ingredient lists, but please note that our labels are a work in progress. If you're uncertain, please don't hesitate to get in contact.