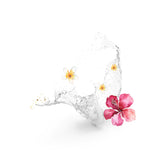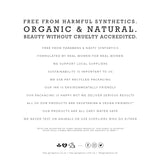 Hey Gorgeous
Orange Blossom & Chamomile Toner
Why Use Me?
Our Gorgeous Orange Blossom Toner is highly concentrated, offering deep hydration, calming & soothing nourishment and antioxidant power all in one potent skin tonic. A holistic blend of floral essences, botanicals & skin quenchers, it does more than simply adjust the pH of your skin or remove lingering dirt or makeup.

This wonderfully refreshing toner is ALIVE and rich with organic Neroli, Geranium, Helichrysum, Rose Hips, Chamomile, Cucumber and  Aloe Vera. Also makes a wonderful & refreshing sun burn soother or cooling mist in the hotter months.
Made With:
Orange Hydrosol, Aloe Vera, Witch-Hazel, Vegetable Glycerin. Neroli, Geranium, Chamomile and Bergamot Essential Oils.
Size:
250mls
How To Use It:
Spray a fine layer of mist onto a cotton ball or pad, or directly onto freshly cleansed face & neck, with eyes closed. For best results, follow immediately with the appropriate serum for your skin goals, while your skin is damp. Using toner & serum together in this way ensures maximum absorption of nutrients & moisture.
"I find this toner so soothing on my skin and love how refreshed it feels for ages after using it"
Please note:
All of our natural & organic products are lovingly made by hand. This means that occasionally you may notice slight colour variances when comparing to our product pictures.
Our PET recycled packaging may differ to what is displayed here, depending on our suppliers, but sizes will always remain constant.
Finally, we're improving on our labels! Our website is up to date with the latest ingredient lists, but please note that our labels are a work in progress. If you're uncertain, please don't hesitate to get in contact.