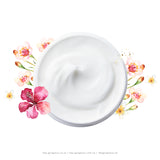 Hey Gorgeous
Honey & Coconut Face Mask
Why Use Me?
This gorgeous mask is deeply nourishing and ideal for thirsty skins that have lost their radiance. It's soft creamy formula is absorbed deeply into the skin, feeding and healing it with a blend of vital amino and fatty acids to leave it soft, supple and radiantly healthy.
Made With:
Coconut Oil, Manuka Honey, Bees Wax & Vanilla Extract.
Size:
100g.
How To Use It:
Apply generously to clean dry skin. Leave on for 15-20 mins and then wipe off with a warm, damp cloth. Follow with your favourite Hey Gorgeous toner for radiantly moisturised skin.
We Recommend:
Also try:
Mineral Mud Face & Body Mask
Complement With:
Honey, Papaya & Pomegranate Facial Scrub
Orange, Blossom & Chamomile Toner