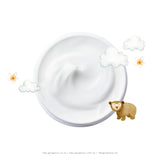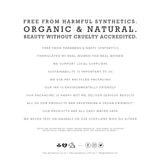 Hey Gorgeous
HG for Bros Revitalising Eye Cream
Why Use Me?
Men are renowned for working incredibly hard while not thinking too much about the affects on the body and face. Whether its on a construction site, on the field, in the ocean or on the trails, the sun is constantly beating down on us. The constant squinting our eyes are put through over the years, together with age can create lines around your eyes that look more like river delta systems!
Our Revitalising Eye Cream is formulated with soothing organic Aloe, Vitamin E & K and is an innovative eye treatment created to instantly tighten and smooth fine lines and wrinkles. It repairs connective tissue, promotes cellular renewal, increases elasticity, enhances the formation of collagen, and fortifies the delicate under eye area and surrounding tissue, utilising superior bio-active and naturally sourced ingredients that provide immediate visible results while promoting the strengthening, repair and plumpness of the eye area over time.
This is an absolute must in your grooming arsenal!
Made With:
*Aloe Gel, *Apricot Oil,*Pumpkin Seed Oil, *Cranberry Oil, *Sea Kelp Extract, *Jojoba, *Liquorice Root, *Evening Primrose, *Arnica * Sea Buckthorn.
Size: 50g
How To Use It:
After cleansing, serum & moisturiser, apply a tiny dab with your finger to your entire eye area, from the inner corner of your eye to the outer edge, and including the surrounding tissue and your eyelid. Because the effects are immediate and also cumulative, apply this morning and night, for the best results.
Please note:
All of our natural & organic products are lovingly made by hand. This means that occasionally you may notice slight colour variances when comparing to our product pictures.
Our PET recycled packaging may differ to what is displayed here, depending on our suppliers, but sizes will always remain constant.
Finally, we're improving on our labels! Our website is up to date with the latest ingredient lists, but please note that our labels are a work in progress. If you're uncertain, please don't hesitate to get in contact.