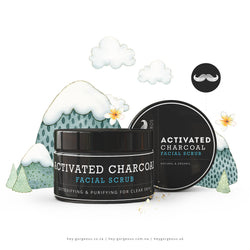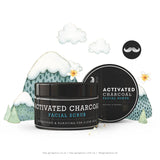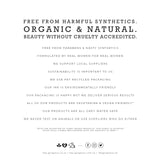 Hey Gorgeous
HG For Bros Activated Charcoal Detoxifying & Soothing Facial Scrub
Why Use Me?
Our Activated Charcoal is sugar scrub with a difference. Made with detoxifying activated charcoal and kaolin clay, this fab facial polish is a natural deep-cleaning treatment for your skin. The charcoal and clay draw out impurities and dirt, while the botanical oils work to tone, soothe and hydrate, leaving you with a fresh and radiant complexion. Give this luscious black sugar scrub a try and give your skin a clean new start; Hey Gorgeous skincare goodies are beautifully packaged and make great gifts for all your beautiful friends too. 
Made With:
Activated charcoal draws impurities, dirt & excess oil out of the skin, giving the pores a gentle deep cleanse.
Kaolin clay also draws out toxins from the skin; plus it stimulates circulation & regulates sebum (skin oil) production, to prevent dryness.
Sugar has a gentle exfoliating action.
Coconut powder soothes the skin & locks in moisture.
Lemongrass is antibacterial & also has skin-toning astringent properties.
Chamomile is anti-inflammatory & soothing.
Apricot oil feeds the skin with nourishing vitamin A, E & GLA (omega-6 fatty acid); it also tones & firms the skin.
Size: 200g
How To Use It:
Use the scoop provide and apply onto wet skin. Polish lightly in small circular motions. Leave on for a minute or two. Rinse with warm water. Pat dry. Your skin will look fresh, glowing and ready to ready for your serum. 
Please note:
All of our natural & organic products are lovingly made by hand. This means that occasionally you may notice slight colour variances when comparing to our product pictures.
Our PET recycled packaging may differ to what is displayed here, depending on our suppliers, but sizes will always remain constant.
Finally, we're improving on our formulas! Our website is up to date with the latest ingredient lists, but please note that our labels are a work in progress. If you're uncertain, please don't hesitate to get in contact.