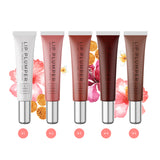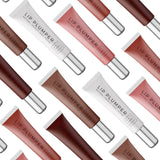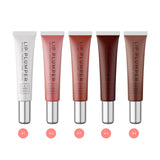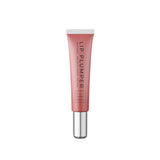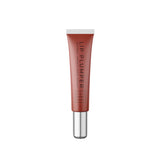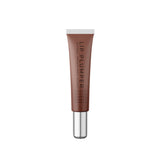 Hey Gorgeous
Gorgeous Lip Plumper
As we age, our skin changes. This is simply a natural part of life—we all get older, and our bodies change because of it. One area this happens that people frequently notice is the lips: With time, they lose volume and become thinner. 
A great way to plump them without resorting to fillers or botox is to use a our Lip Plumpers. The magic ingredient in these little beauties is Hilurlip with Hyaluronic Acid which is a hydrating substance that has the ability to hold a thousand times its weight in water, and makes it the ideal ingredient to moisturise and plump the skin while also filling in those fine lines.
The exclusive combination helps to redefine the natural contours of the lips and create a more defined, volumised look. Hilurlip also contains compounds that protect the lips from sun damage and helps minimise the appearance of small vertical lines
Why we love them:
Vegan
Formulated to nourish, soften and protect the lips
Ingredients: 

Micro-clustered water. Plant derived colour and aroma. Plant derived Hyaluronic Acid. Squalane.. Hirurlip. Radish Root Filtrate Natural preservative. 
They are R340 Each. Please use the dropdown box to select the colour option you like.