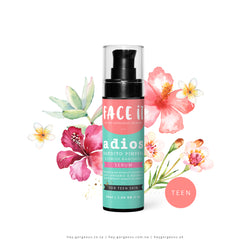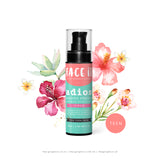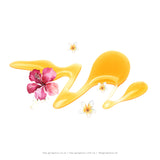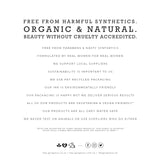 Hey Gorgeous
Face It Adios Bandito Pimpeel Blemish Banishing Serum
EFFECTIVELY TREATS AND CLEARS ACNE PRONE SKIN. REDUCES MARKS, SCARS & BLEMISHES
Helps to correct the overproduction of skin oil by feeding the skin with the correct balance of essential amino acids to stabilise skin oil production along with potent antioxidants to reverse free radical damage. Adios is based on our acclaimed Banish and Repair serum with softer essential oils, making it perfect for younger skins, but known for their ability to heal and repair skin tissue, 

WHY WE LOVE IT:
Adios serum stabilises the overproduction of skin oil. It's this, mixing with impurities and bacteria on the skin that is the primary cause of breakouts. By effectively treating the root of the problem and not just the symptoms, results are ongoing and long-lasting. It corrects environmental cellular damage with clinically proven antioxidants that help reverse/reduce acne scars, marks and blemishes. This will supply the skin with cellular boosting ingredients that supply potent sources of antioxidants to help to keep the skin clear and radiantly healthy. 
RESULTS:
Stabilises the over-production of skin oil
Treats and heals breakouts/pimples
Increases collagen production
Helps to reduce acne marks and scars
Evens skin tone leaving it fresh and healthy
SUPERFOODS:
Jojoba, Baobab, Carrot Seed Oil
SKIN TYPES:
All skin types particularly acne-prone skins. 



INGREDIENTS:

*Jojoba Oil, *Grapeseed Oil, *Carrot Seed Oil, *Apricot Kernel Oil, *Baobab Oil, *Rosehip Seed Oil, *Hemp Seed Oil *Calendula Oil, *Lavender & Chamomile Essential Oils.
This product does not require refrigeration. To extend the potency and preserve the fresh ingredients store in a cool room away from direct sunlight.


RECOMMENDED USAGE:
Dispense a pea-sized drop into the palm of one hand. Rub palms together to warm the serum and then press palms onto clean dry skin. Wipe over. Allow to absorb. If after a minute, your skin feels oily, you have used a little too much. Simply tissue off the excess and apply a little less next time. it should absorb fully into the skin without any residual. For best results use after cleansing with Face It Strawberry Enzyme Cleanser
Please note:
All of our natural & organic products are lovingly made by hand. This means that occasionally you may notice slight colour variances when comparing to our product pictures.
Our PET recycled packaging may differ to what is displayed here, depending on our suppliers, but sizes will always remain constant.
Finally, we're improving on our labels! Our website is up to date with the latest ingredient lists, but please note that our labels are a work in progress. If you're uncertain, please don't hesitate to get in contact.