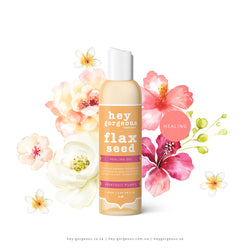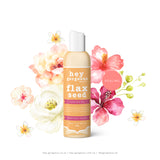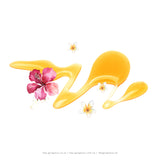 Hey Gorgeous
Fabulous Flax Seed Healing Oil
Why Use Me?
What are these tiny hard bumps on the back of my arms?" We get asked this question a lot. It is called Keratosis Pilaris. "Keratosis Pilaris (KP) is a common skin disorder seen in many people of all ages. It usually appears as numerous small, rough, red, or flesh tone bumps on the back of the upper arms, legs, buttocks, and sometimes cheeks. It is also known as "chicken skin" mimicking the bumpy flesh of a chicken. For those who have it, you will know, no amount of scrubbing, polishes, lotions and potions will remove it. Our Flax Seed Healing Oil though is fabulous. It will help lessen to significantly lessen their appearance leaving your skin soft and smooth.
Made With:
Flax Seed, Pumpkin Seed, Carrot Seed, Calendula, Chamomile and Lavender
Size:
100mls.
How To Use It:
Apply a few drops of this fabulous serum to the affected areas and allow to absorb. Apply at least twice per day to clean dry skin for best results.
"I bought this for my boyfriend who has had KP for as long as he can remember. In less than 2 weeks it had all but cleared and now his skin is blemish free!"
- Asheequa Williams, Cape Town.
We Recommend:
Also try:
Skin Conditioning Serum
Complement With:
French Roast & Vanilla Bean Body Scrub Bliss
Choc Mint Body Butter