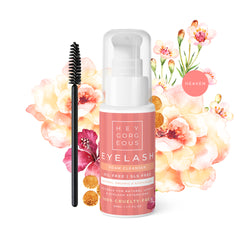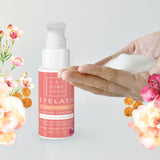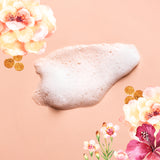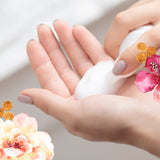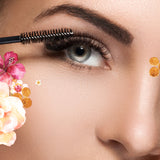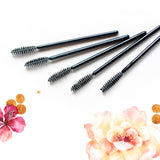 Hey Gorgeous
Eyelash Foam Cleanser
SUITABLE FOR NATURAL LASHES & EYELASH EXTENSIONS
Clean lash extensions last longer, and importantly prevent eye health issues. However, despite the many advantages, eyelash extensions aren't easy to clean. The lash line traps all manner of dirt, be it makeup, oil, or dead skin. Dirt pile-up creates an ideal environment for bacteria growth.
You won't see the dirt in a mirror. Eyelash dirt and dust are invincible without a magnifying glass.
Failure to clean your lash extensions will cause itchiness and inflammation in the eyelids. You're likely to rub on your lashes all day long to soothe the itchy feeling. In the end, the extensions might drop off, and your eyelids might become sore.

RESULTS: 
* Helps maintain clean eyelashes before and after lash extensions
* Safe, easy and convenient to use at home
* Great aftercare retail product
INGREDIENTS:
Aloe Barbadensis (Organic Aloe Vera) Leaf Juice* Flower Water, Sodium Cocoate (Saponified Coconut) Oil,  Sodium Bicarbonate.
This product does not require refrigeration. To extend the potency and preserve the fresh ingredients store in a cool room away from direct sunlight.
RECOMMENDED USAGE:
Use 2 -3 times per week.
wet your lashes with water.
Apply a tiny amount of lash shampoo on each of the lashes. Use a cleansing brush to apply this shampoo.
Gently rinse it off with water.
Pat the lashes dry with a towel (lint-free).
Use a clean mascara wand to create the perfect curl.
SIZE: 50ml
Please note:
All of our natural & organic products are lovingly made by hand. This means that occasionally you may notice slight colour variances when comparing to our product pictures.