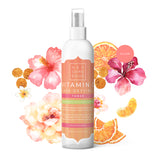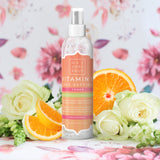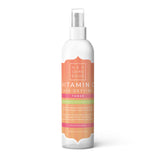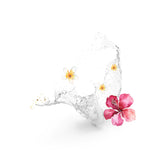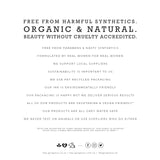 Hey Gorgeous
Vitamin C Toner
Why Use Me?
Face toners are an important step in any skincare routine. Used in between the cleansing and moisturizing steps, a toner works to remove any remaining makeup or build-up of your cleansing product. This allows your moisturiser to better penetrate and nourish the skin. At the same time, a toner helps balance your skin's pH and tighten the pores. Our amazing Vitamin C Toner provides an instant burst of freshness, packed with L-Ascorbic Acid, which penetrates into the skin. Vitamin C is essential for the regeneration of skin cells, giving you a youthful glow. 
Made With:

Orange Blossom Hydrosol (Citrus Aurantium Amara Flower Water) Witch-Hazel (Hamamelis Virginiana)  L-Ascorbic Acid, Bergamot (Citrus Bergamia) & Chamomile (Chamomilla Recutita) Essential Oils.
Size:
250mls. 
How To Use It:
Spray onto a cotton wool pad and wipe across your face and neck, paying particular attention to your forehead, nose and chin. Follow with your favourite Hey Gorgeous serum for best results.
Please note:
Our products are meticulously made by hand. This means that occasionally you may notice slight colour variances when comparing to our product pictures.
Our PET recycled packaging may differ to what is displayed here, depending on our suppliers, but sizes will always remain constant.