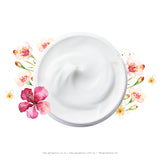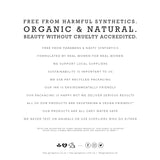 Hey Gorgeous
Collagen Tri Phase Moisturiser
Dramatically boosts skin hydration and cellular density for smoother firmer skin
This luxurious moisturiser delivers three treatment benefits in one. It reawakens skin's youthfulness, repairs dehydration and restores luminosity.
WHY WE LOVE IT:
 First Phase: Skin loving, plant derived organic, cold pressed oils for a healthy glow.
Second Phase: Plant derived Hyaluronic Acid, Rosehip, Pumpkin Seed and Primrose for superior skin hydration. 
Third Phase: Patented actives selected for their anti-ageing and firming effects including plant derived collagen, Pomegranate Seed Oil, Macerated Carrot Seed Oil (packed with natural retinols) which will give new life to your skin. 
RESULTS:
Smooth refined skin texture
Nourishes and locks in moisture 
Skin looks firm and lifted
Lines are softened 
Adds luminosity and radiance to the skin.
SUPERFOODS: 
Pumpkin Seed oil. Macerated Carrot Seed oil. Pomegranate Oil. 
INGREDIENTS:
Antioxidant Micro-Clustered Water, *Pumpkin Seed Oil, *Jojoba Oil, *Shea Butter *Pomegranate Oil, *Resveratrol, *Plant-derived Collagen *Sodium Hyaluronate, *Amino Acid Complex *Coenzyme Q10, *Evening Primrose Oil, *Rosehip Seed Oil *Xanthan Gum *Citric Acid, *Helichrysum, *Mandarin and Grapefruit essential oils  *Radish Root Ferment Filtrate
SIZE: 100g.
RECOMMENDED APPLICATION:
1. Pump product onto your fingertips and apply over face and neck. 2. Lightly massage into the skin using upward movements.                                 
For accelerated results use after Collagen Tri Phase Serum.
Please note:
All of our natural & organic products are lovingly made by hand. This means that occasionally you may notice slight colour variances when comparing to our product pictures.
Our PET recycled packaging may differ to what is displayed here, depending on our suppliers, but sizes will always remain constant.
Finally, we're improving on our labels! Our website is up to date with the latest ingredient lists, but please note that our labels are a work in progress. If you're uncertain, please don't hesitate to get in contact.