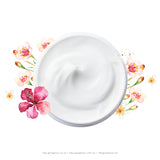 Hey Gorgeous
Coconut & Lime Face Mask
Why Use Me?
Coconut oil is loaded with benefits for your skin. It is rich in vitamin C which is a natural anti-oxidant, meaning it scavenges free radicals that prematurely age skin. It is also a vitamin that has regenerative properties, helps stimulate collagen production. It also helps with circulation so is great for healing and assisting blood flow around your skin giving you a healthy glow.
Made With:
Coconut Oil, Shea Butter, Olive Oil, Organic coconut, Calendula Oil, Lime and Lemongrass Essential Oils.
Size:
100g.
Why It Works:
This gorgeous mask will feed your skin, hydrating, plumping fine lines and wrinkles, treat scars, marks and blemishes and will leave your skin feeling wonderfully moisturised, smooth and soft.
How To Use It:
Apply a generous layer to clean dry skin. Avoid getting too close to the eyes. Leave on for 15 minutes, rinse and pat dry.
"I suffer from dry skin and can't believe how much better my skin looked after using the Coconut & Lime Mask. A must-have!"
- Natalie de Villiers, Gansbaai.
We Recommend:
Also try:
Chocolate Chip Facial Mask
Complement With:
Vitamin C Moisturiser
Botanicals Facial Steam