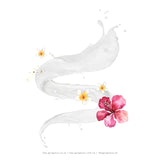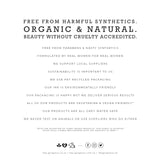 Hey Gorgeous
Biotin & Collagen Shampoo
PROMOTES HAIR GROWTH - STRENGTHENS WEAK BRITTLE HAIR. Ideal for thinning damaged hair.
Formulated to minimise shedding and to stimulate new hair growth. Deeply nourishes, hydrates and detangles for smooth, soft locks. Nutrient-rich formula makes hair stronger, healthier and revitalised. Safe and gentle enough for colour treated hair.
WHY WE LOVE IT:
Biotin is a B complex vitamin and is also known as Vitamin B7 and Vitamin H. Vitamin B7 and its role is to keep hair skin and nails strong and healthy. Our shampoo and conditioner, infused with biotin and collagen strengthens hair follicles and accelerates follicle regrowth. 
RESULTS:
Strong healthy hair
Accelerates follicle regrowth
Feeds and nourishes the scalp 
Hair is soft, full and manageable
SUPERFOODS:
Aloe Avocado Organic Coconut
INGREDIENTS:
*Organic Aloe Vera Leaf Juice*, Rosa Centifolia Organic Rose Hydrosol *Avocado Butter, *Virgin Coconut Oil, *SLSA *Argan Oil, *Orange Fiber, *Organic Green Tea Leaf Extract*, *Mint Extract, *Biotin, Vitamin B3, Vitamin B6, *Ginseng  Extract, *Plant-derived collagen 8Lavender *Apple cider vinegar * Essential Oil, Honeysuckle, Patchouli and Ylang-Ylang.
RECOMMENDED USE:
Massage conditioner onto the body of the hair, especially concentrating on the damaged areas like the ends. For best results use our Biotin & Collagen Shampoo.
SIZE: 250ml.
Please note:
All of our natural & organic products are lovingly made by hand. This means that occasionally you may notice slight colour variances when comparing to our product pictures.
Our PET recycled packaging may differ to what is displayed here, depending on our suppliers, but sizes will always remain constant.
Finally, we're improving on our formulas! Our website is up to date with the latest ingredient lists, but please note that our labels are a work in progress. If you're uncertain, please don't hesitate to get in contact.