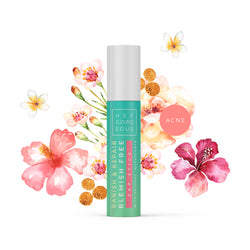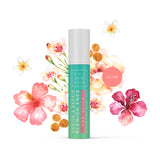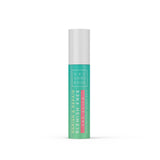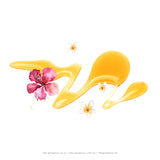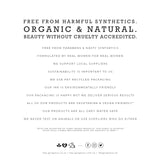 Hey Gorgeous
Banish & Repair Zap Stick For Sneaky Pimples
Why Use Me?
Our Banish & Repair Zap Stick will help whittle away that annoying pimple. This non-drying formula soothes and heals without the use of harsh chemicals. Whether you are struggling with ongoing acne, an awful blemish that won't go away, or if pimples seem to rear their ugly heads right before every special event, this product is for you!
Made With:
Witch Hazel, Organic Aloe Vera Gel, Gotu Kola,  Essential oils of: Lavender, Tea Tree, Lemon, Patchouli and Geranium.
Size: 10mls
Why It Works:
B&R Zap Stick is packed with powerful properties to naturally help clear the infected area, soothe the common burning sensation associated with pimples, gently cleanse and moisturise your skin.
How To Use It:
Easy to use by simply rolling the ball over the area you wish to treat. Allow to dry. Use as often as required.
"Incredible! It stopped a nasty pimple from forming and instead of it lasting days and days, it was gone overnight!"
- Monique Askew, Port Elizabeth.
Please note:
All of our natural & organic products are lovingly made by hand. This means that occasionally you may notice slight colour variances when comparing to our product pictures.
Our PET recycled packaging may differ to what is displayed here, depending on our suppliers, but sizes will always remain constant.
Finally, we're improving on our formulas! Our website is up to date with the latest ingredient lists, but please note that our labels are a work in progress. If you're uncertain, please don't hesitate to get in contact.