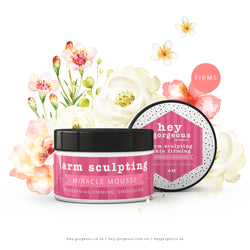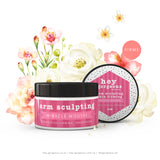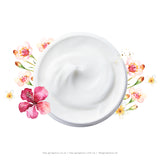 Hey Gorgeous
Arm Sculpting Miracle Firming Cream
Why Use Me?
Some people want fame and fortune.... me? I want arms like Michelle Obama. Preferably without having to spend months in the gym! That's why we formulated our gorgeous Arm Sculpting Cream. It has a unique combination of active ingredients which helps to define the appearance of the upper arm area, improve the tone and texture and leave your skin firm, smooth and wobble-free! 
Why It Works:
The cream helps tighten your skin, helps in preventing cellulite and stretch marks, improves skin texture and provides maximum hydration. 
Size:
200g.
Made With:
Shea, Jojoba, Coconut, Aloe, Distilled water & Essential Oils.
We Recommend:
Also try:
Incredible Skin Firming Whipped Mousse
Complement With:
Vanilla Body Scrub Bliss