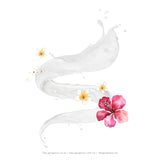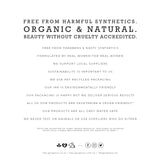 Hey Gorgeous
Apple & Berry Conditioner
PLANT-BASED CONDITIONER with Gorgeous organic ingredients. Suitable for normal/dry hair.
This 100% natural conditioner is formulated for those with normal/oily hair this formula adds nourishment without removing any natural oils. It has an uplifting aroma of Apples and Berries that lingers in your hair. 
WHY WE LOVE IT:
Yummy organic ingredients include rosemary, lavender, horsetail, sage, nettle, jojoba oil, hemp seed oil, and aloe leaf juice to add gloss and lustre to the air without weighing it down.
RESULTS:
Nourished glossy manageable hair
Fresh natural aroma to lift your feeling of well being.
SUPERFOODS:
Aloe Hemp Seed Oil Jojoba
INGREDIENTS: 
*Organic Aloe Vera Leaf Juice*, Apple & Berry Hydrosol *Organic Coconut Oil, *Jojoba *Hempseed Oil *Horsetail *Vegetarian Orange Fiber, *Nettle, *Organic Green Tea Leaf *Cucumber Fruit, *Chamomile Leaf, *Lavender & Sage. *Essential Oils. 
The latest ingredients lists are posted online and may differ from physical product labelling.
RECOMMENDED USE: 
Massage conditioner onto the body of the hair, especially concentrating on the damaged areas like the ends. For best results use our Apple and Berry Shampoo.
SIZE: 250ml
Please
 

note:

All of our natural & organic products are lovingly made by hand. This means that occasionally you may notice slight colour variances when comparing to our product pictures.

Our PET recycled packaging may differ to what is displayed here, depending on our suppliers, but sizes will always remain constant.

Finally, we're improving on our formulas! Our website is up to date with the latest ingredient lists, but please note that our labels are a work in progress. If you're uncertain, please don't hesitate to get in contact.