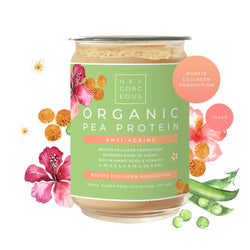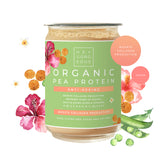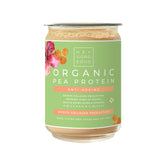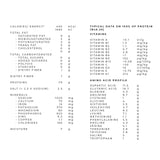 Hey Gorgeous
Organic Pea Protein
Why Use Me?
If you are stepping into your 20's or are in your 30's and beyond, you should definitely consider adding hydrolysed pea protein to your beauty arsenal.
Here's why:
As hydrolysed pea proteins exhibit an excellent anti-wrinkle effect on skin, it's not surprising that peas are quickly taking the beauty world by storm.
However, it's not only anti-wrinkle properties that make the pea trend one to watch. As hydrolysed pea proteins have different molecular weights, the synergy between the two fractions confers a total hydrating effect to the skin, improving overall skin firmness and elasticity.
Hydrolysed pea protein contains different molecular weight that aims to penetrate the different layers of skin. The synergistic effect of these two fractions creates a more toned, lifted and elasticised skin.

These results are the foundation to youthful and plumped skin.
Made With:
85% yellow pea protein powder (plant based). (Swipe pics to see nutritional information)
Size: 800g. 
Comes in a re-usble/refillable jar with air-tight lid.
How To Use It:
Scoop one tablespoon into your favourite smoothie or drink in the mornings and evenings.  Flavourless and odorless.