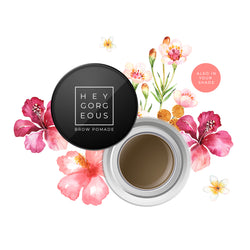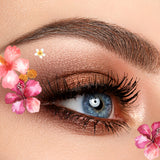 Why Use Me?
Our Gorgeous eye brown sculpting pomade is a conditioning and sculpting wax that is also waterproof. It will add thickness and powder pigment but the soft focus finish ensures it ever looks unnatural. 
How To Pick The Right Shade: 
Only neutral and cool shades here to compliment your skin tone and give you a natural-looking, believable result without those warm, yellowish or reddish undertones.
Choose from the drop down box below.
Where to apply it: 

Apply with a precision brush to create anything from subtle fine lines to a bold character. 
Use as eyeliner or add graphic, linear accents to your overall look.
Size: 18ml
Ingredients: